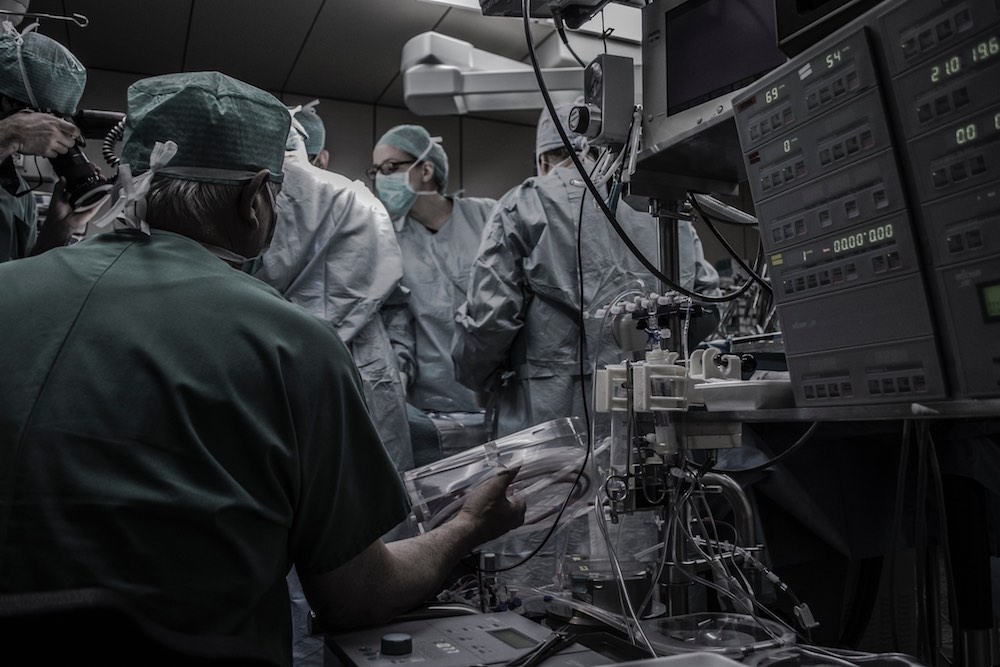 The maker of Invokana, the Type 2 diabetes medication that promises to help with low blood sugar, has been the subject of intense scrutiny in recent years, in particular for the potential risk of Invokana amputation, as well as concerns regarding increased risk of heart attacks.
On the latter issue, pharmaceutical firm Johnson & Johnson is confident it's going to receive an indication from the U.S. Food an Drug Administration that this top-selling drug lowers the cardiovascular risk (i.e., heart attacks or heart failure). While it's waiting for that formal nod from the regulator, the company seized an opportunity at the recent American College of Cardiology's annual scientific session to present an internal study it just completed indicating Type 2 diabetes patients who took Invokana, an SGLT2 inhibitor, were 22 percent less likely to be hospitalized or die due to a heart attack.
However, even if these findings prove verifiable and even if the FDA extends the indication for which the company is vying, there is still the serious and sharply heightened risk of amputations with Invokana.  In 2016, researchers first brought this unique risk to light, reporting Invokana was associated with double the risk of lower extremity amputations than those in the control group. The issue was reported on by several independent data monitoring committees. That spurred the FDA into action, last year releasing a Drug Safety Communication indicating there was an increased risk of both leg and foot amputations with canagliflozin (the generic term for Invokana, Invokamet and and Invokamet XR). Ultimately, this resulted in a black box warning on the drug's label.
Our Invokana amputation attorneys in Salt Lake City can explain, a black box warning is the most serious that can be added to a medication's label, and indicates the potential for potentially life-threatening side effects.
The data the FDA drew on was based on information concluded in two large clinical trials. One showed that 5.9 percent of every 1,000 patients treated with Invokana suffered an amputation, while only 2.8 of 1,000 of those taking the placebo experienced the same. The other showed that over a course of a year, 7.5 of every 1,000 Invokana patients were forced to undergo an amputation, compared to 4.2 of 1,000 who were taking the placebo medication.
Patients taking the drug were warned at that point to contact a health care professional immediately if they developed any new tenderness or pain, ulcers, sores or infections in their legs or feet. Physicians were warned to consider the possible factors that might predispose a patient to amputations in the first place, as they were at higher risk. Those predisposition factors included a history of previous amputations, diabetic foot ulcers, neuropathy and peripheral vascular disease. Additionally, patients who displayed signs or symptoms of a potential problem should be taken off the medication immediately.
And while other medications in this class of SGL2 inhibitors also have high rates of adverse cardiovascular incidents, Invokana is unique in its risk of lower extremity amputations.
If you are a patient who underwent a leg or foot amputation while taking Invokana, it's important to explore your legal options.
Contact the James Esparza Law Group in Salt Lake City, Utah for more information on filing a Invokana amputation lawsuit. Call (800) 745-4050.
Additional Resources:
FDA Drug Safety Communication: FDA confirms increased risk of leg and foot amputations with the diabetes medicine canagliflozin (Invokana, Invokamet, Invokamet XR), July 2017, FDA
More Blog Entries:
First Invokana Injury Trial Alleging Amputation Slated for September 2018, Feb. 16, 2018, Utah Invokana Amputation Attorney Blog