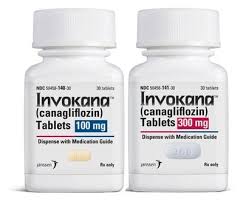 INVOKANA® BLACK BOX WARNING LEG, TOE & FOOT AMPUTATIONS
The Food & Drug Administration (FDA) is requiring a black box warning to appear for Invokana® and Invokamet® alerting users and physicians of the serious adverse event of an increased risk of Leg, Toes & Foot Amputations with Invokana use.  Black box warnings are reserved for the most serious adverse events.
Doubling of the Risk of Leg & Foot Amputations
Invokana® is manufactured by Janssen Pharmaceuticals, Inc., a division of Johnson & Johnson. The FDA warning is the result of two large clinical studies that found that Invokana users faced twice the risk of leg and foot amputations with Invokana® compared to placebo users.  The studies were CANVAS (Canagliflozin Cardiovasculare Assessment Study) and CANVAS-R.
According to the FDA, the CANVAS trial showed that over a 1 year period that the risk of amputation was
 5.9 out of every 1000 patients treated with Invokana®
2.9 out of every 1000 patients treated with placebo
CANVAS R results showed that over a 1 year period that the risk of amputation was
7.5 out out every 1000 patients treated with Invokana®
4.2 out of every 1000 patients treated with placebo
This is not the first time the FDA has expressed concern over Inovkana®.  In May 2016 the FDA's review of interim clinical data caused the FDA to further investigate the increased risk of lower limb amputations, mostly toes, with the diabetes medicine Invokana®
The most common type of amputations was of the toe and middle of the foot. Amputations involving the leg, below and above the knee, had occurred as well. In addition, some patients had more than one amputation, some of which involved both limbs.
The FDA warning provides further information about Invokana® in regard to its usage, methodology, and side effects. It's a prescription medicine used primarily with diet and exercise in order to lower the level of blood sugar in adults with type 2 diabetes. It falls into the drug class of sodium-glucose cotransporter-2 (SGLT2) inhibitors. It reduces the blood sugar by triggering the kidneys to remove sugar in the body through urine.
The FDA recommends "patients taking Invokana® should notify your health care professionals right away if you develop new pain or tenderness, sores or ulcers, or infections in your legs or feet." This recommendation is further supplemented by emphasizing one shouldn't stop their diabetes medication without first consulting their health care professional.
We Can Help You.
If you or a loved one has taken Invokana® and sustained an amputation of the foot, toes or leg we would like to help you.  Call for a confidential consultation at 1-800-745-4050.
Helpful link: