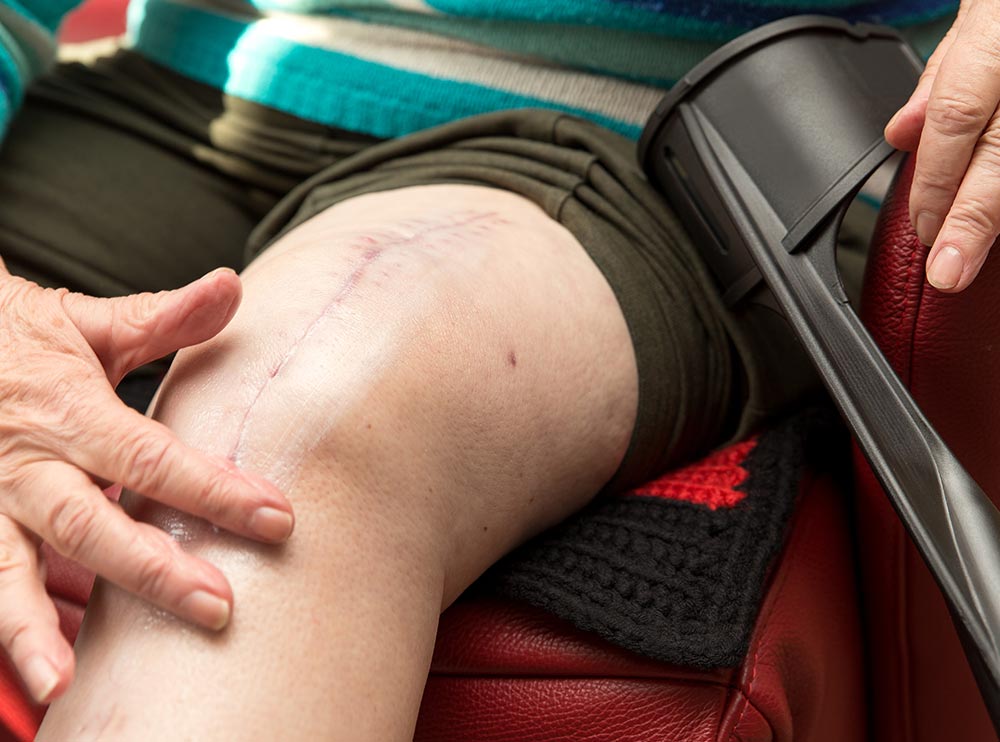 Knee Implant Lawsuit
Knee Implant Lawsuit

: A recent global market analysis concluded the demand for knee replacements in the U.S. expected to continue dramatic growth through 2021, despite ongoing litigation and concerns about early failure and health hazards.

The report, Knee Implants Market: Global Industry Analysis and Market Forecast, cites some of the following factors as playing a significant role in this issue:
An aging population in much of the world;
Increasing lifespans;
More active lifestyles that increase the number of individuals at-risk for knee failure (thus increasing the demand for knee replacement).
As it now stands, the U.S. has the highest share on the market, accounting for more than 60 percent of the world's knee replacement surgeries and medical devices, with more than 600,000 such injuries annually. One study even predicts there will be 3.5 million knee replacements performed every single year by the time we reach 2030. 
However, as our Attune Knee injury attorneys in Salt Lake City know, the market that is dominated by Zimmer Biomet, Stryker, DePuy Synthes and Smith & Nephew, and many of these systems – in addition to the Attune Knee implant system – have proven to have serious flaws that can put consumers at risk.
Those who have filed knee implant replacement lawsuits have argued the devices became loosened or otherwise unstable much sooner than advertised, and many say they had no choice but to undergo surgery to correct these issues.
Because of the flood of cases filed, many have moved to multi-district litigation (MDL) wherein a federal court resolves early discovery and legal issues common to the entire group of similar lawsuits.
Zimmer was the defendant in an MDL that existed of 1,800 claims, though that MDL was later dismissed. In 2015, Zimmer recalled 11,000 Persona Knee implants, because, according to the U.S. Food and Drug Administration, there was a spike in complaints of the pieces loosening and radiolucent lines (low-contact stress in a mobile bearing joint, and a key sign of loosening).
Last year, more than two dozen people filed knee implant lawsuits against a German knee manfacturer, B. Braun, in California, claiming the ceramic knee implants became loose when the cement used to attach the devices to their bones failed.
Knee Implant Issues
The two primary issues that lead to knee implant litigation are:
Loosening.
Revision surgery.
Filing a failed knee implant lawsuit in Utah can be a complicated process, but one made infinitely easier with a dedicated, experienced Salt Lake City product liability attorney. You should consider a few things before you decide to pursue such a claim:
There is a statute of limitations which limits the amount of time in which you have to file a lawsuit. It's important to discuss this with an attorney so you know exactly where you stand on this issue.
If you participate in the remedies extended in the course of a recall, you might limit your ability to later pursue a claim, which might result in substantially higher compensation. That's why we generally recommend discussing your options with a qualified attorney before agreeing to any resolution extended by a doctor or the device manufacturer's representative.
You need an attorney with knee implant failure experience. These claims are complicated and highly specific, and it's important to speak with an attorney who has relevant experience and a track record of proven success.
Contact the James Esparza Law Group in Salt Lake City, Utah for more information on filing an Attune knee injury lawsuit. Call (800) 745-4050.
Additional Resources:
Knee Implants Market Clinical Review, Analysis And Synthesis 2018, May 3, 2018, By Sue Towsley, Med News Ledger
More Blog Entries:
Bellwether Zimmer Knee Implant Lawsuit Loss Has Lessons for Attune Knee Injury Attorneys, April 18, 2018, Attune Knee Injury Lawyer Blog