Diabetes Drugs
Supporting research – and pending litigation – alleging Type 2 diabetes drugs Januvia / Janumet are a catalyst for causing pancreatic cancer continue to raise concern for the millions of Americans taking these medications. Other diabetes drugs Victoza and Byetta , also DDP-4 inhibitors, are also alleged to act in much the same way.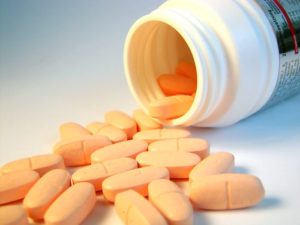 Now, in a new study, researchers at Rutgers Cancer Institute of New Jersey have concluded that metformin (an ingredient used in Janumet that makes it different from Januvia) might be an effective treatment in the battle against pancreatic cancer. Metformin is also sold under brand names Glumetza, Glucophage and Fortamet. Note: This analysis isn't the first to posit that metformin might be part of the solution in slowing and treating pancreatic cancer; that theory has been floated for a while in various research circles. It is however the first that delves into the hypothesis that the diabetes drug can do so by impacting the REarranged during Transfection (RET) cell signaling pathway. In more simple terms, the drug reportedly targets and kills cancer cells, controlling inflammation responses and blocking signaling pathways.
However, we must stress this research is still inconclusive, and the medical community is not in agreement about metformin's use as an anti-cancer agent. Doctors at the Mayo Clinic Cancer Center published research in 2015, as explained by the American Association for Cancer Research, concluding metformin did NOT improve survival rates of patients with pancreatic cancer. The lead researcher stated his findings underscored the importance of making sure retrospective studies – those that look at rates of pancreatic cancer and diabetes drug usage – are appropriately designed and that new studies are based on solid rationale. 
Pancreatic cancer is notoriously hard to detect in the early phases. It only accounts for 3 percent of all cancers, pancreatic cancer accounts for 7 percent of the total number of cancer deaths in the U.S. Researchers estimate 55,000 will be diagnosed with the disease this year and more than 44,000 will die.
The question is whether the heightened pancreatic cancer risks associated with Januvia and Janumet can be outweighed by the (purported) benefits of metformin.  For this reason, our Januvia injury attorneys in Salt Lake City urge caution to anyone hoping searching for a cancer cure in a diabetes drug, which might harm more than it would help.
Diabetes mellitus, a fancy word for glucose intolerance, is present in as many as 75 percent of patients with pancreatic cancer, with researchers having concluded the two conditions are "bi-directional," as there is increased risk for pancreatic cancer to develop in patients with long-term diabetes, as well as greater incidence rates of diabetes among those who develop pancreatic cancer. One in 9 people with pancreatic cancer also had a prior diagnosis of diabetes (compared to 1 in 12 in the cancer-free control group), according to research published in 2012 in the American Journal of Gastroenterology.
Meanwhile, pending multi-district litigation of Januvia, Victoza and Byetta injuries (which was reinstated in Dec. 2017  by the U.S. Court of Appeals for the Ninth Circuit following a trial court dismissal) continues on. Patients are relying to some degree on several studies that indicated incretin-based therapies like these are associated with a statistically significant increase in pancreatic cancer. The U.S. District Court for the Southern District of California, the court that initially dismissed the action, now says those 900 pending lawsuits will likely be slated for trial sometime in January 2020.
Contact the James Esparza Law Group in Salt Lake City, Utah for more information on filing a Januvia injury lawsuit. Call (800) 745-4050.
Additional Resources:
How an existing diabetes drug controls pancreatic cancer, March 15, 2018, By Catharine Paddock, PHD, Medical News Today
More Blog Entries:
Actemra Injuries Underscore Opioids Aren't the Only Drugs to Fear, March 21, 2018, Utah Product Liability Attorney Blog