Asbestos was reportedly discovered in children's talc makeup products in independent lab tests conducted by consumer watchdog group U.S. PIRG Education Fund.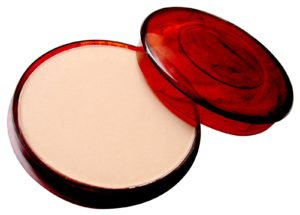 It's not the first time this issue has made headlines, but it bolsters pending talc lawsuit allegations alleging contamination of cancer-causing agents like asbestos in a wide range personal care and beauty products. The fact that these products were marketed and sold for use by children makes it all the more unconscionable.
PIRG reportedly conducted its own testing of more than a dozen talc-based products sold by well-known retailers like Claire's and Justice. What they discovered was three makeup products containing "high levels of asbestos." The watchdog is calling on the U.S. Food & Drug Administration and retailers to immediately recall these products. Late last year, Claire's did take nine of its makeup products off the shelves following reports those products contained tremolite asbestos. 
Tremolite asbestos, if it's inhaled or swallowed, can ultimately damage lungs and lead to cancer, including mesothelioma, which is an aggressive and deadly form of cancer that can remain dormant for decades before revealing itself.
At the time Claire's pulled its products, the company released a statement saying its internal testing did not uncover any evidence of asbestos in its products, but was removing the items from shelves out of an abundance of caution while it conducted additional testing. The company said its European vendor of talc had certified the base ingredient as asbestos-free, but promised more tests would be forthcoming.
The PIRG testing was conducted after this by the STAT Analysis Corporation. Testing methods include polarized light microscopy and transmission electron microscopy. The products that were tested were those that remained on the store's shelves even after the December recall.
Negative Health Effects of Asbestos
Asbestos isn't a typical ingredient one would expect to find in makeup or baby powder, but it is often found in mines where talcum powder is taken, and talc is frequently used in these products.
Lab results by PIRG revealed:
One contour palette tested 84,746 fibers per gram of asbestos;
One shadow and highlight finishing kit tested 61,538 fibers per gram of asbestos;
One compact powder tested 153,846 fibers per gram of asbestos.
Board-certified dermatologists have noted there is no accepted, safe limit of asbestos in cosmetic products.
There isn't currently any solid research that can accurately predict who will develop mesothelioma or other conditions as a result of asbestos exposure. The FDA has deemed it "unacceptable" for asbestos to contaminate cosmetic products. Yet there is not agency in charge of overseeing testing for asbestos in makeup products for children. The FDA sometimes tests cosmetics for chemicals like mercury or lead, but those tests aren't conducted on a regular basis.
PIRG indicated it had informed Claire's of its findings, and a representative responded that the matter is under investigation.
Given the latent nature of asbestos-related health issues, it's unlikely we'll know whether this exposure has been harmful for some time. What our talc injury lawyers in Salt Lake City can say is that numerous plaintiffs have been successful in obtaining multi-million dollar verdicts against manufacturers like Johnson & Johnson for talc/ asbestos injuries. Those plaintiffs primarily allege dangerous asbestos levels in talc baby powder products that resulted in cancer in the reproductive track after being replied over a period of months or years to genital areas, diaphragms and sanitary napkins.
Our product liability lawyers are committed to helping those affected seek justice and compensation.
Contact the James Esparza Law Group in Salt Lake City, Utah for more information on filing a talcum powder injury lawsuit. Call (800) 745-4050.
Additional Resources:
ALERT: Asbestos Found In Kids' Makeup At Claire's, March 13, 2018, PIRG Consumer Watchdog
More Blog Entries:
Report: Court Documents in Talc Injury Lawsuit Suggest J&J Was Aware of Asbestos in Products, Feb. 24, 2018, Utah Talc Injury Attorney Blog